ITALIAN DOORS NEW YORK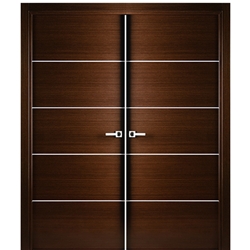 A modern door in New York is interior design at its finest. In the fashion capital, sleek and sexy is crucial. Modern doors pull off that dynamic effortlessly. Clean lines, understated elegance with a show-stopping simplicity. It must be a DAYORIS door. Great interiors say a lot about you – who you are, what you aspire to be and when you've arrived. Your entrance speaks volumes without saying one word.
Bring out your creative side! Update your interior doors with a modern finish. In New York, you're among the moguls – why not think like one too? The designer in you longs for a change of pace. Start small. You can switch to modern doors and beautiful door hardware to get used to the new look and take it from there. Keep it marvelously modern … choose DAYORIS.

| | | |
| --- | --- | --- |
| | | |